These are photos from the June 13th meeting.
The officers brought the meeting to order, 8:00 pm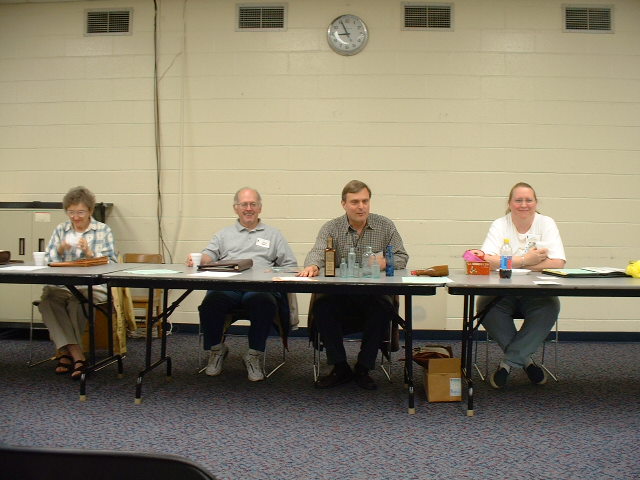 L- R; Lee B. - Treasurer, Paul B. - Vice President, Ken D. - President, and Sharon B. - Secretary
Treasurer Lee Borey and VP Paul Borey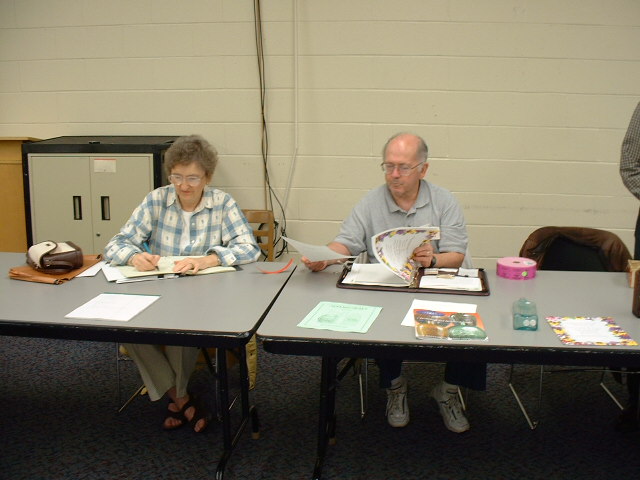 Lee gives a Treasurers report at each meeting. Paul just sits and looks pretty!
Raffle ticket sales help pay for club functions.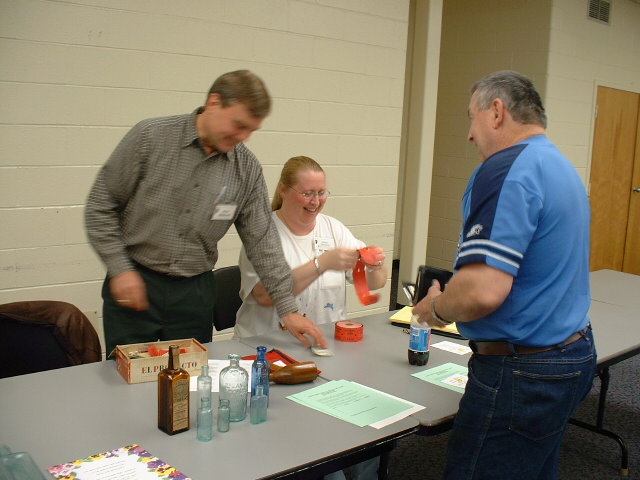 Pres. Ken Dickson and Sec. Sharon Bienvenue sell tickets to Jim Gallagher.
Time for refreshments approx. 9:00 pm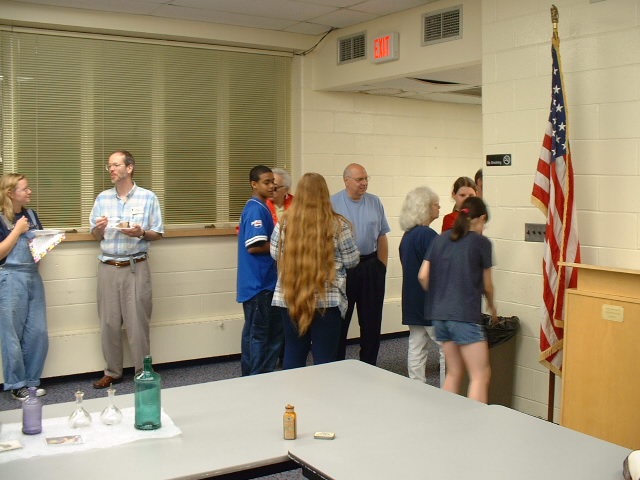 Each month the coffee and cake is voluntarily prepared by a different team of two club members
This is the June bottle raffle prize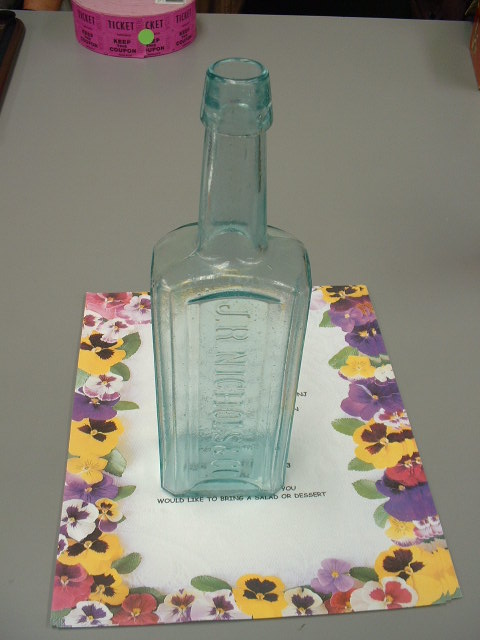 A BIMAL medicine bottle embossed; JH NICHOLS & CO.
A nice variety of old glass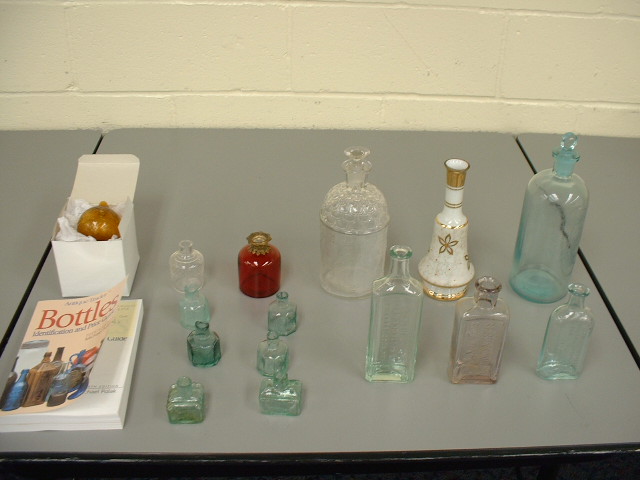 The loot from a privy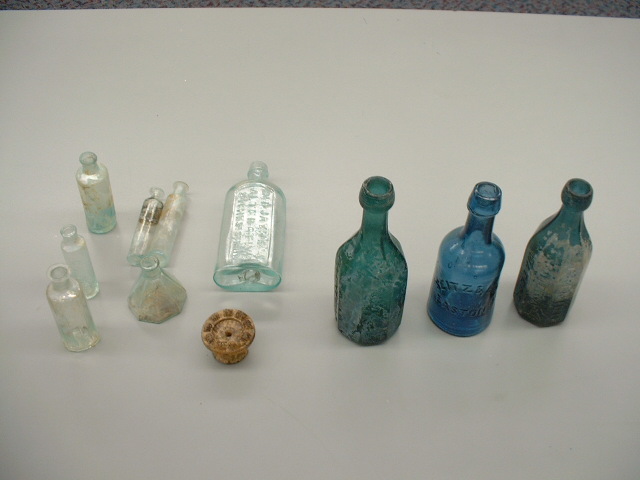 Those are highly sought after NJ iron pontilled sodas
a variety of different colored medicines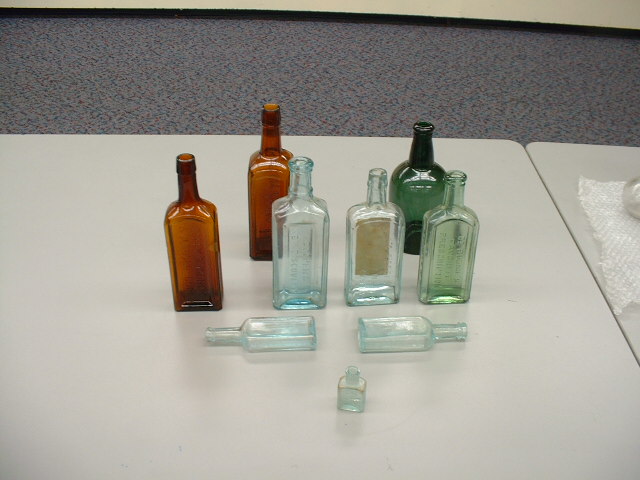 The club members sit in rapt attention....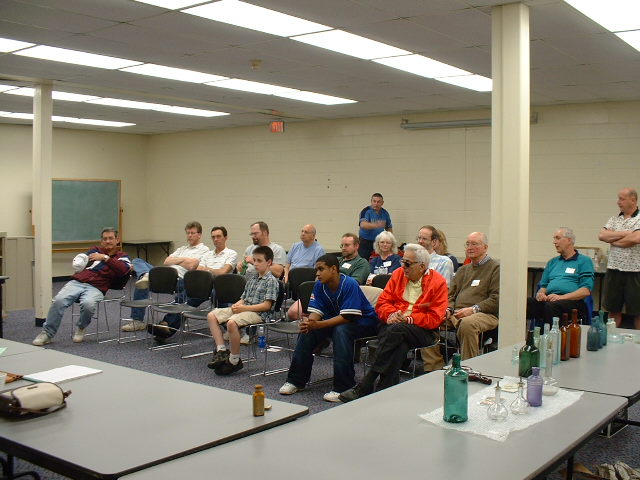 ... and that's because the boisterous Victor Zarnock isn't here tonight! LOL
another variety of antique glass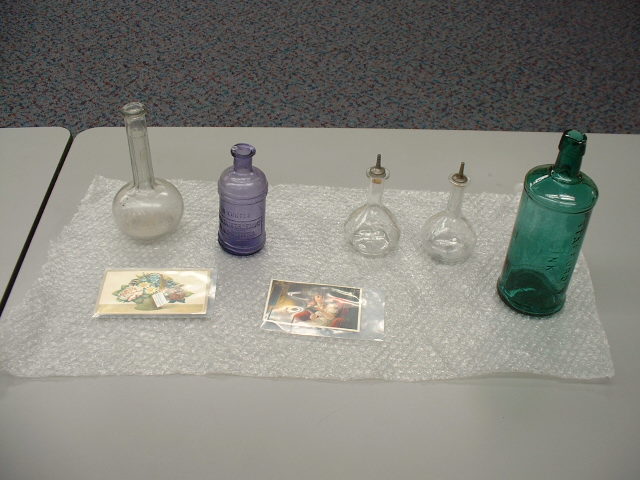 Ken's Medicine bottles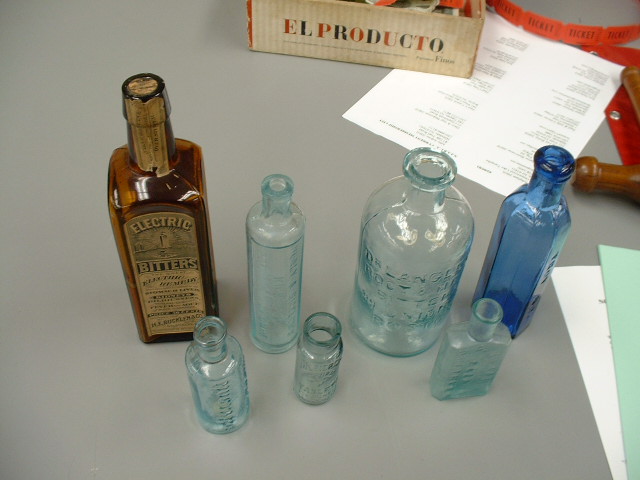 Hizzoner's medicine offerings include a pair of bitters and a pill bottle