These are photos from the club's November 2002 show and sale. There are members whose pix are not posted here. Unfortunately my experience with my digi camera was limited and I did not get usable photos of a couple of members. Please forgive me and next show you will not be left out!
Current club President, Ken Dickson
Ken had a NICE aray of clean bottles of all types, at very fair prices! Hey Ken? Look over here!
Hilda Mann a founding member of NJABCA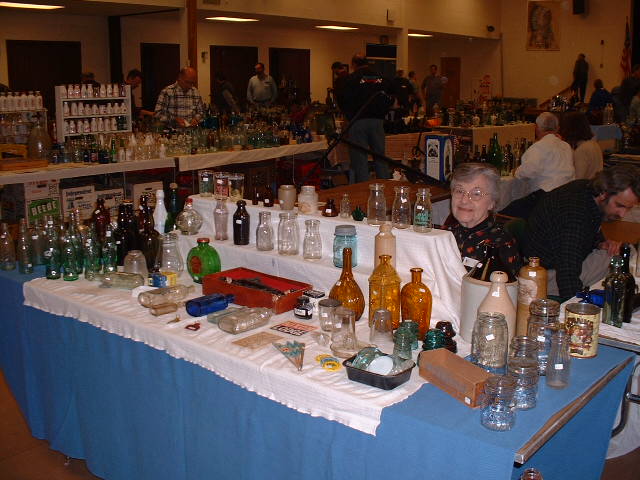 Hilda focuses on cosmetic bottles and earthen ware crocks and jugs
Bob Patlen is a long time member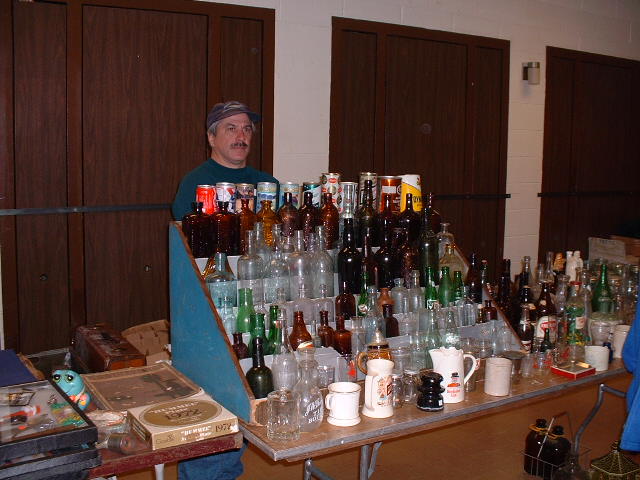 He always has a fine double table display for sale
Paul Borey and his canning jars
Paul and his wife Lee hold the vice-presidency and treasury positions respectively
Tal Tanis, a nice guy ...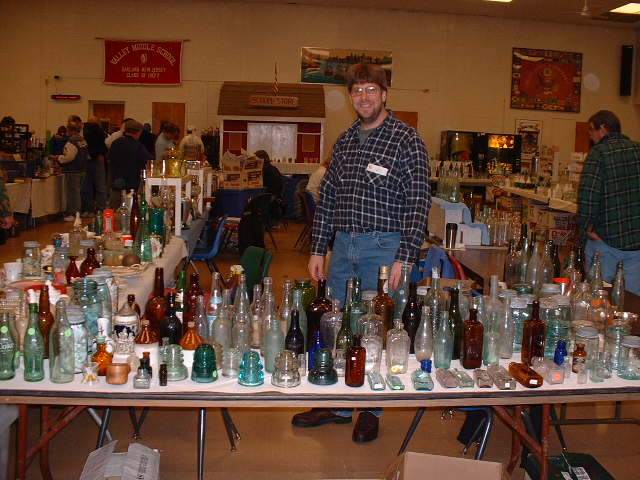 ... with nice bottles... he will make you a deal!
Vic Zarnock, a friendly guy! He'll make you laugh!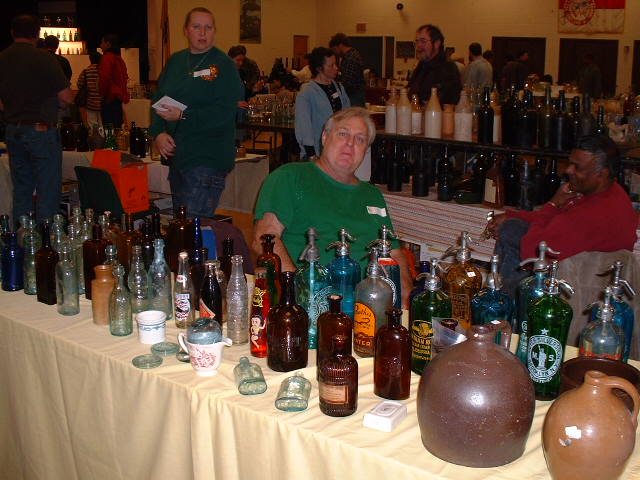 Victor had the other display, a beautiful grouping of shaped, clear, seltzer bottles
Victors beautiful seltzers with history & ads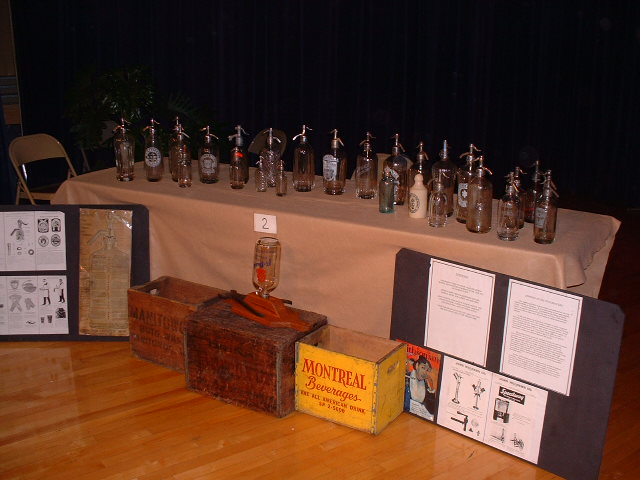 Victor chose to display the WIDE variety of shapes and sizes that you can find in seltzers
Our ticket sellers, Lynea and Saundra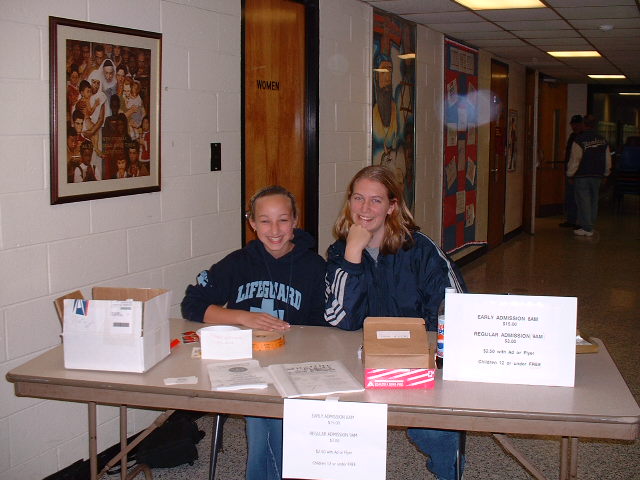 Lets hear it for these two adorable girls! They gave us their Sunday to work the ticket sales!